Author: Travanimo
Date: Nov. 13, 2022
Did you spend hours preparing the perfect Thanksgiving meal, only to have your family devour it in minutes? Maybe you're not looking forward to the leftovers at all, because you ate until you were sick. So, you don't even want to see another turkey leg, for at least at year. Regardless of the blunder, I think we can all agree, Thanksgiving memes bring joy to anyone who's had a food-related mishap or two in their lifetime. After all, who doesn't love laughing at themselves, especially around the holidays? Grab a takeout coffee, get in your favorite comfy chair, and get ready to laugh. This collection of funny Thanksgiving memes is just what the doctor ordered. Don't forget to share them with your friends so they can have a laugh too.
The turkey is done when the smoke alarm goes off. There is nothing funnier than seeing someone's cooking plans go awry. In that spirit, we present you with a couple of Thanksgiving memes that will make you laugh out loud. When someone asks you if you're cooking this year, it can be a difficult question to answer. It's hard to know where to start when people are counting on you for the main dish. While it may not seem like a big deal, there are many factors that go into cooking a turkey. Whether you're making stuffing or mashed potatoes, there's so much work that goes into the meal that it can make your head spin. It can be a thankless job, where if everything goes right, you don't ever hear a word, but if you put too much salt on the mash potatoes, you're going to hear about it. These Thanksgiving memes will have your sides hurting even more than that huge meal you just ate.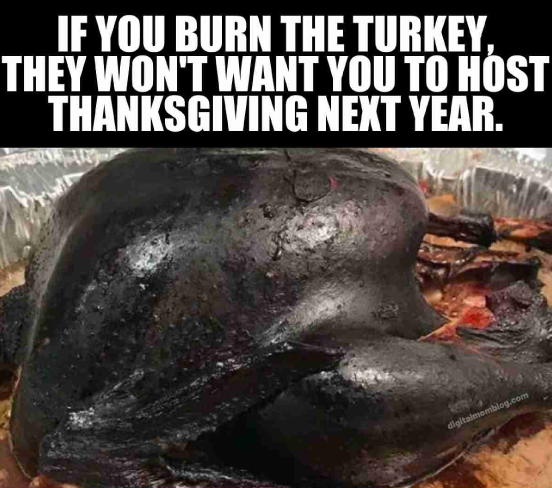 It's that time of year when pumpkin pie starts calling your name. Unfortunately, you just started that new diet with your lovely wife. We're supposed to be more health-conscious heading into the new year. While we try to avoid too many sweets throughout the year, there are times when we just can't say no. Diet be damned, bring on the pie! Also, bring on the laughter with these Thanksgiving memes.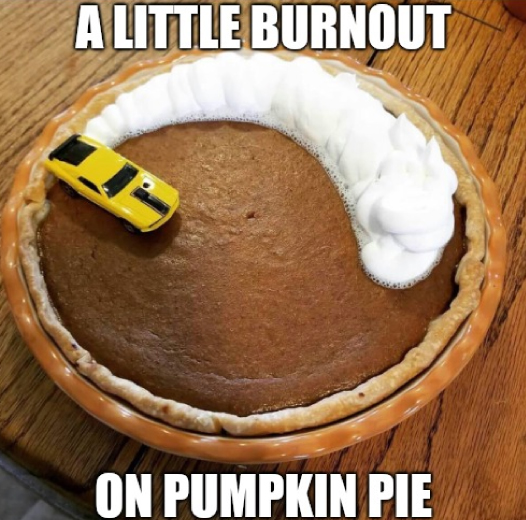 When you're stuffed but still want seconds. These Thanksgiving memes perfectly capture the feeling of being over stuffed before the actual meal has even been served. It's a feeling that is hard to resist and is one of the many reasons why Thanksgiving has become so popular in America. Somehow we all soldier through to desert and circle back for seconds.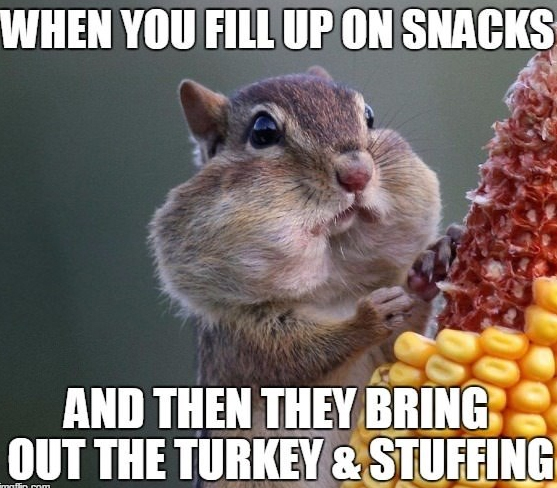 You're at the dinner table and someone says, Do you want dark meat or white meat? I don't know what to say. I just don't know what to say. These Thanksgiving memes are not afraid to speak up. Although a bit dark, it is fun to think about the turkey's perspective in this whole matter.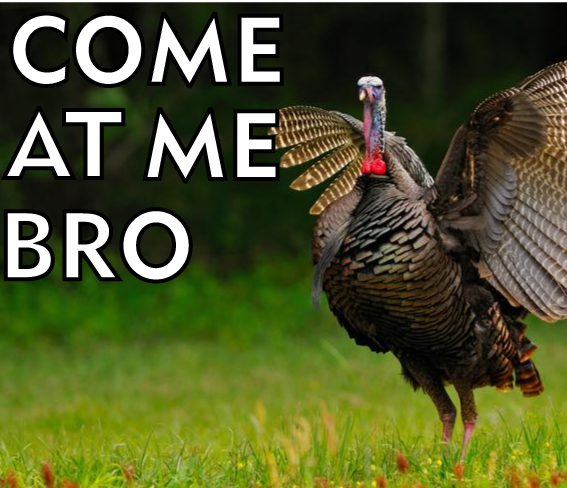 When someone brings a dish you don't like… We've all been handed food we are wary about. The terrifying phrase , "Take a bite." As they stare into your eyes. If you are the person who isn't afraid of hurting the feelings of a close friend or family member that's acting as chef, you may go through this scenario unscathed. For the rest of us we're gagging it down with tears in our eyes. These Thanksgiving memes say it better than we can.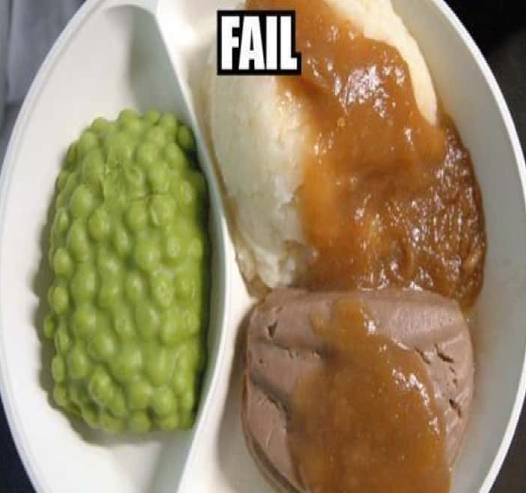 It's time to start thinking about what you're going to put on your table this Thanksgiving, and but we can't help with that. But, we can at least ease the tension with these hilarious Thanksgiving memes.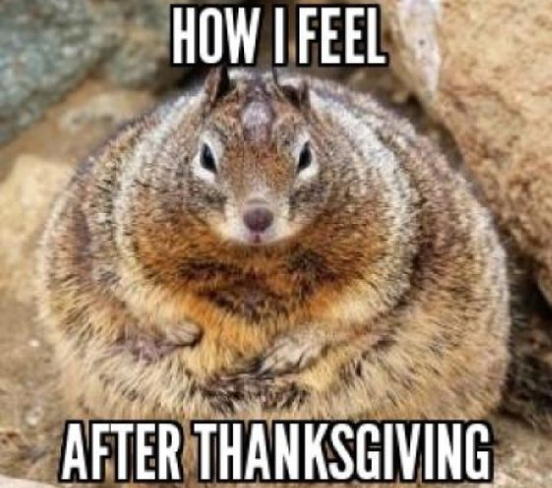 We can all learn to stress less and smile more. Let's let that adorable little squirrel with all that soft beard stubble lead the way to more cheer and less dread, during the holiday season. If you burn dinner, there will be more dinners. If you get in an argument with that family member that knows how to push all your buttons, don't fret, you'll make up. If you're feeling guilty about how much food you ate, just go running on the local Turkey Trot, to justify those extra calories. Eat some good food and enjoy some wonderful company this holiday season.