Author: Bird Dog
Date: Nov. 17, 2022
Tiger trout are hybrid cross with brown trout and brook trout. Tiger trout are sterile and for many wildlife areas a welcome addition. Small sucker fish and minnows can pollute or lower the water quality and provide little value to the ecosystems. Tiger trout can quickly become predator size and prey on these undesirable fish.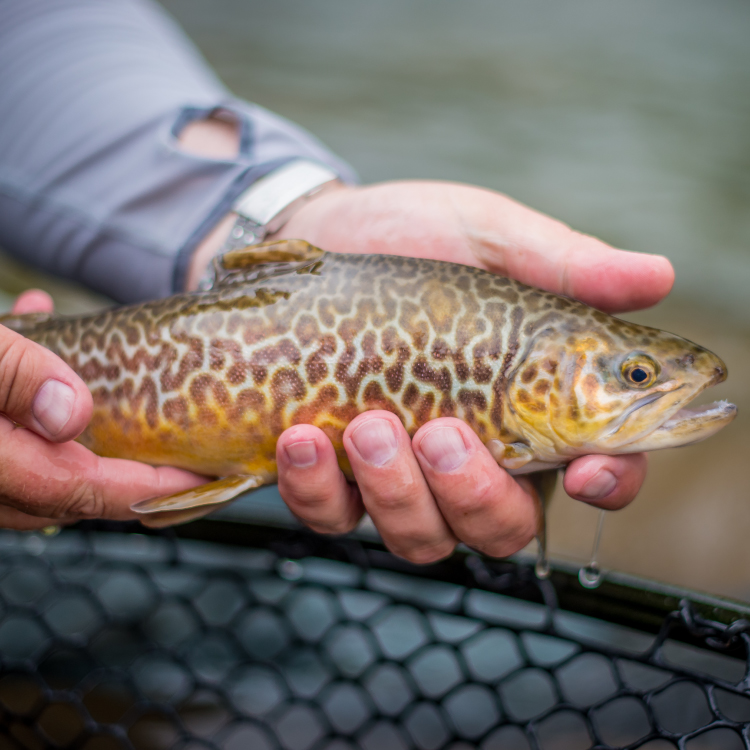 Where are tiger trout found? You might surprised at how common these fish are.
Arkansas
California
Colorado
Delaware
Idaho
Illinois
Montana
Nevada
New Hampshire
New York
Oregon
Pennsylvania
South Dakota
Tennessee
Utah
West Virginia
Wisconsin
Wyoming
Tiger trout are found anywhere brown trout and brook trout share waters. Although catching a true wild tiger is rare. Most tigers are raised in hatcheries by wildlife professionals. These fish are great for stocking lakes and waters to help manage invasive small species. Also, because they are sterile they cannot become invasive themselves. These fish are an interesting management tool that is being asses by my wildlife departments across the USA. When pursuing these fish anglers should approach them like any other trout. Bait selection can vary but starting with night-crawlers is a crown favorite.
Tiger fish can grow to be quite large; a mature three year old fish can weigh in over 5lbs with a healthy mixed diet of flat-head minnows and flies. The markings are quite stunning, each one has a unique pattern but the waves and swirls often resemble tiger like markings. Some have small spots on the head and tail leading into a tiger like pattern. The brown, red and orange swirl across the fish. Anytime you haul one of these out of the water it is a true anglers dream.