Author: Bird Dog
Date: Nov. 17, 2022
Sporting luxury, style and exclusivity, the Midnight Express Boat is one of the most popular and desirable boats on the market today. You might not be able to see why this boat has won so many awards if you're new to boating or shopping for boats, but we're going to let you in on the top 10 reasons why owning a Midnight Express Boat will give you everything you could ever want from life (and more).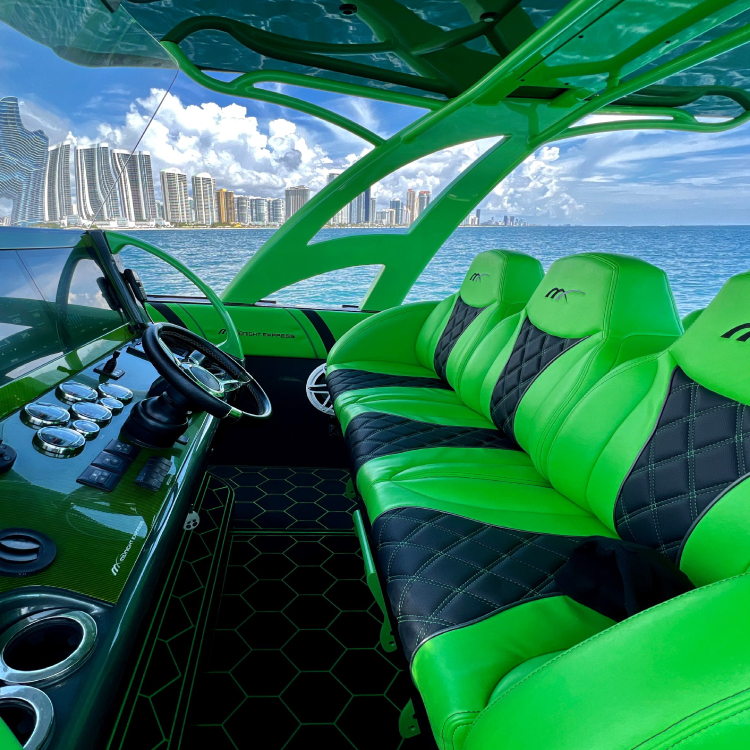 1) They are luxurious
A boat is an extremely luxurious way to spend time on the water. It's also one of the most desirable vessels in the world. With over 30 feet of space, there is plenty of room for sunbathing, dining, or just catching up with friends and family. Plus, you'll never have to worry about fuel because they are electric!
We also could just stop here because this boat is that nice, but if you need a few more reasons we will continue.
2) They are practical
A boat is the perfect way to spend quality time with your family and friends. Enjoying the company of those you love while out on the water is not only an exhilarating experience, but it's also something that will provide memories for years to come. Boating is not only practical, but it can also be an effective means of transportation as well.
3) They have a great resale value
A boat is one of the best investments you can make. Not only do they have a great resale value, but they also offer an escape from the mundane. If you're looking for an investment that will bring you great joy and provide versatility, this is it!
4) They are eco-friendly
Just kidding, but who doesn't love the power and speed! Maybe you can tow it with a Tesla? There's always room for one more person on board: First come first serve.
5) They are comfortable
Midnight Express Boats are the number one choice of boaters in the United States. These boats are safe, reliable and very comfortable. The boat's cabin is spacious and has enough room for up to six people. There is also plenty of storage space in the cabin, plus you get a full-size head with shower. If you want some luxury on your boat ride, then this is the boat for you!
6) They are stylish
Midnight Express boats are sleek and stylish, perfect for all of your boating needs. Whether you're just out for some fun in the sun or need to get somewhere quickly, these boats will suit your every need. There's even a boat with a helicopter on it! Plus, the prices are surprisingly reasonable considering how much these boats would cost elsewhere.
7) They are easy to maintain
Midnight Express boats are very desirable, and it's understandable that people want to buy them. Just call your "boat guy" and he'll do the maintenance. Did you see the first point?… This baby is about luxury so yea, you're role in maintenance is a phone call and payment. The dirty work will be handled by the professionals. Don't for get to add a boat detailer to your contact list so you can keep this bad boy shinny!
8) They are safe
Midnight Express Boats are built with safety in mind. They have been tested for seaworthiness and stability before they're made available on the market. This means that you can trust that your boat is safe, even in rough water.
Midnight Express Boats are made of the highest quality materials, which means that it will last for years and years. You don't have to worry about a simple storm breaking your boat like those made from weaker materials might do.
9) They are fun to drive
Maybe this should have been number 2. Midnight Express boats are extremely fun to drive. There's nothing like being behind the wheel of this luxury boat and cruising down the lake with the wind in your hair and the sun on your face. Plus, it's nice for those days when you just want to take an afternoon drive without having to worry about traffic or getting lost!
10) They are perfect for any occasion
The best thing about owning a Midnight Express Boat is that it can be used for any occasion. Whether you're looking for something fun and romantic, or want to spend time with friends and family, there's something for everyone on the boat. Here are some of the top reasons to own a Midnight Express Boat:
– The Midnight Express Boat is perfect for getting away with your significant other: Enjoy the sunset from one of the many benches onboard or get cozy in the cabin.